Join our launch team and go on mission for a year by serving and attending our Regional North Campus! Click the button below to access our sign-up form.
3530 Edgefield Rd.
Greensboro, NC 27409
Sundays:
9:15 AM & 10:45 AM
Will there be Kids programming?
Yes! MHKids will be available just like our other campuses for Babies-5th Grade
Can I still invite to this campus?
Yes! Please continue to invite your friends, family, and neighbors! They can join you at Regional North and stop by the First-time Guest tent on their way in!
Will Students still meet at this location?
Yes! We have great teams planned to help keep the spaces ready for both Sunday services and our normal MHStudents programming.

Can I continue to serve in my same ministry?
Sure thing! Just fill out the commitment form and let us know where you'd like to serve.

When will practice services begin?
Practice services will start on Sunday, March 26th until the launch date on Easter (April 9th).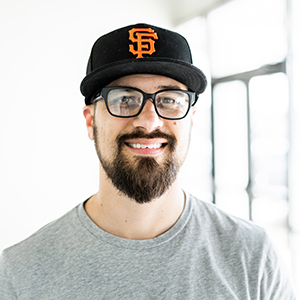 Campus Pastor:
Jason Azzarello
Jason serves at Mercy Hill Church by providing pastoral care and oversight for Worship Gatherings and Community Groups at the Regional Campus. Jason and his wife Mary have been in vocational ministry since their wedding in 2003. They (and their four kids) are heavily involved with their neighborhood and their community through a variety of sports programs. Feel free to email Jason directly with questions about anything happening at the Regional Campus.
Launch Team Meeting: March 19, 2023 (during morning services)
Practices Service Start: March 26, 2023
Launch Date: April 9, 2023