Love Jesus. Stay Safe. Have Fun.
MH Kids is a fun, safe, and age-appropriate environment where your baby through 5th-grader can learn about the love of Jesus. We engage with the kids through worship, fun lessons, and hands-on activities. We are passionate about partnering with parents and teaching kids to follow Jesus. For more resources on family discipleship, visit our Family Resource page!
When you first arrive, simply look for our Kids Check-In area. You'll be greeted by a friendly volunteer who is so excited to see you and your family. We'll show you around, get you registered and answer any questions you have.
Once checked in, you and your child will receive matching ID tags specific to your family and your visit. At the end of the service, our security team will require that you show the matching tags before you can leave with your child to ensure maximum safety.
In the event that we may need to contact you during the service, we will text you at the number you provided. Our team does everything possible to make your visit safe, fun, and simple!
Safety Checklist
Secure check-in process
Unique ID tags
Security team at the doors
Text accessibility during the service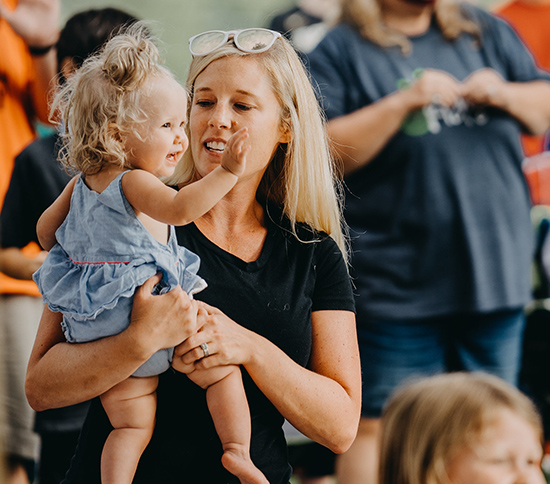 Our goal at Mercy Hill is to partner with families to see the Gospel go forth in every home of every family. We have developed milestones for your kids as they grow and go through the MH Kids ministry. Each milestone is tangible and serves as an expression of your child's spiritual maturity. This is also a great way for us, as a church family, to commission, celebrate and make commitments to you and your child.
Let us know how we can help you. Send us any questions you might have or request more information, and we will be in touch soon. We can't wait to hear from you!