Students, join the Movement!
There are many things that students can treasure, but only Jesus is worth devoting our lives towards. That is why every Sunday you will find students at Mercy Hill gathering together to CONNECT to the Gospel and each other, to GROW in their understanding of the Gospel and how it applies to their lives, and to GO back into their schools, neighborhoods, sports teams, and workplace sharing the good news of Jesus. If you are in fifth through twelfth grade, we invite you to be a part of this movement.
June 6th is our summer sendoff for the semester. We will jump back into our regular weekly groups gatherings starting on August 15th. In the meantime, check out our summer schedule. We would love for you to jump in with us this summer.

Summer Schedule:
June 17th – Thursday Night Takeover
June 21-24 – Serving at Kids Week
July 12-16 – Summer Camp
July 22 – Thursday Night Takeover
August 8 – Meet Us At the Park
MH Students Middle is where we start to challenge students to take that next step in being real. We are here to help students own their faith in the day-to-day life of middle school where many different activities and ideals vie for their devotion.
These three years of middle school are a pivotal time for students to realize how being a follower of Jesus impacts their lives at every level. This ministry meets weekly on Sunday evenings for small groups, to connect through games and through fellowship with other students. This is also a great environment for your students to invite and bring friends.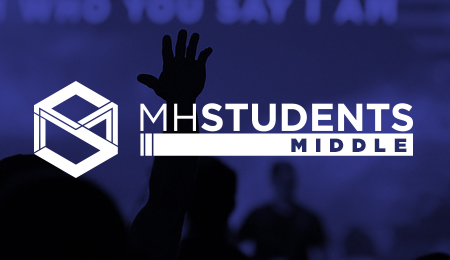 In-person – Regional Campus at 5:00–6:15 PM
Online – (Zoom)  5:00–6:15 PM
(Links are sent weekly via email to everyone on our email list, to join our Online Students Groups, register here.)
High School is where we want students to become leaders and initiators of a movement for Christ. The days of coming to events and just attending are over, our students are challenged to own a movement.
Because we believe that high school students value depth and authenticity, each Sunday night we gather in small groups to study God's word and discuss how it applies to our lives. Our goal during a student's high school years is to challenge students to take full ownership of their faith and fully invest their lives into the mission of God. By senior year, our hope is that students will attend college somewhere strategic for the mission of God.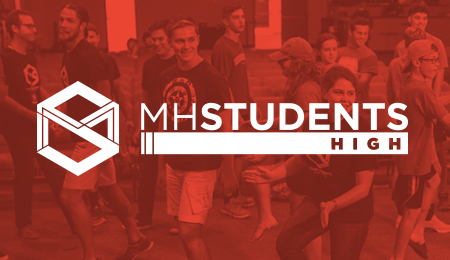 In-person – Regional Campus at 5:00–6:15 PM
Online – (Zoom)  5:00–6:15 PM
(Links are sent weekly via email to everyone on our email list, to join our Online Students Groups, register here.)