Spark imagination and kick creativity into high gear

this year at Mercy Hill Kids Week!
This 4-day adventure will be a great chance for your kids to play games, have fun with friends, and learn about Jesus through fun activities and lessons.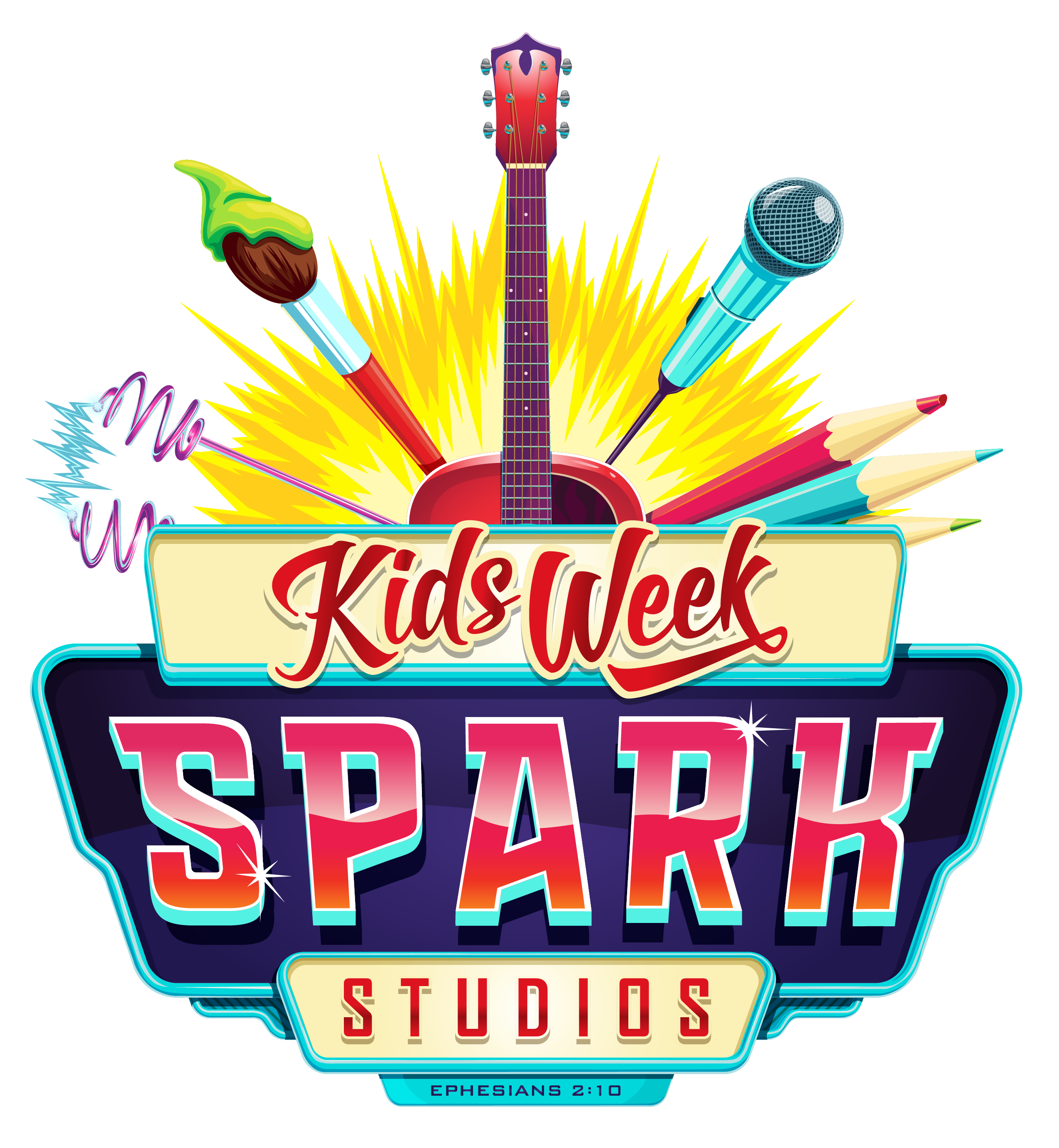 During Kids Week, your kids will learn that God's creativity didn't stop in Genesis. The Master Artist is working to redeem, reclaim, and transform us–His creation–to the design He planned for us. Kids will see the beautiful truth that they are God's workmanship as they learn to use their talents to bring glory to Him.
On Sunday after Kids Week, you're invited to join us for a Celebration Service where they can pick up their finished crafts, get some prizes, and have more fun with friends they made throughout the week.
We can't wait to see you! Be sure to invite your friends, family, and neighbors!
Where is Kids Week taking place?
Completed PreK – 3rd Graders
PreK (4s & 5s) – Completed 3rd grade Kids Week will be held at all our campuses from 9:00 AM-12:00 PM.
Completed 4th – 5th Graders
4th-5th grade Kids Week will be held at our Student Center
from 6:30 PM-8:30 PM.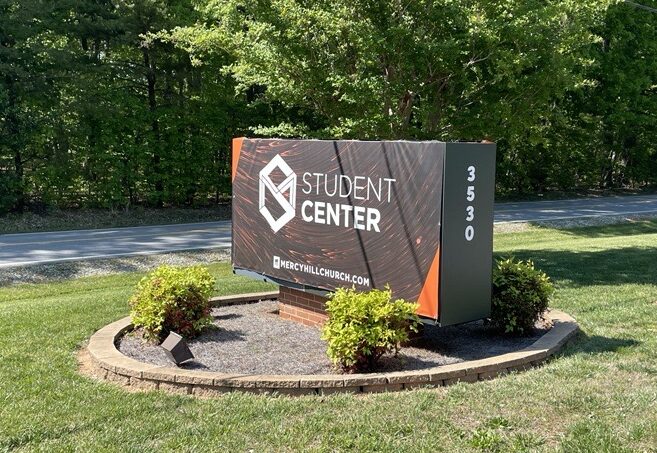 Mercy Hill Student Center
This year we have an exciting change for Kids Week!!
Last year we saw so many kids come to hear about Jesus that we ran into a very good problem…our campuses were overflowing with attendees!! So, this year we decided to give our 4th and 5th graders their very own Kids Week that is geared toward them. Our Students and Kids staff are partnering up to give them the best week of their summer at our new Student Center! We hope this change will bring excitement for our older MH Kids and create more space to invite even more Preschool through 3rd grade friends to our morning Kids Week.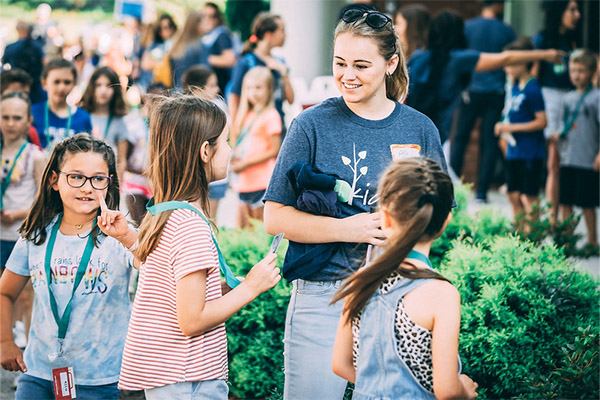 As we prepare to see hundreds of kids around the Triad come to experience true community and hear of the love of Jesus, we want to ask our church to partner with us in 4 ways. It takes an army to pull off Kids Week and even though not everyone can physically serve, everyone can help in some way. Here's how:
Pray together that God would send kids to hear the gospel and that He would raise up an army of team members to share the good news with them!
Invite everyone you know to join us for Kids Week. Tell your family, friends, co-workers, and neighbors about this awesome experience.
Give through purchasing specific items that we will have available through a wish list on Amazon Prime and our Walmart wish list. Your generosity is fueling the mission of reaching all these families!
Serve sacrificially by giving your time to engage kids with the gospel. Even if you can't serve all week, giving up a day or two from work could make a difference for eternity.
Invite others to come along!
The full-size images are below. Simply right-click and "Save As…" or, if you're on your phone, tap and hold to save and share!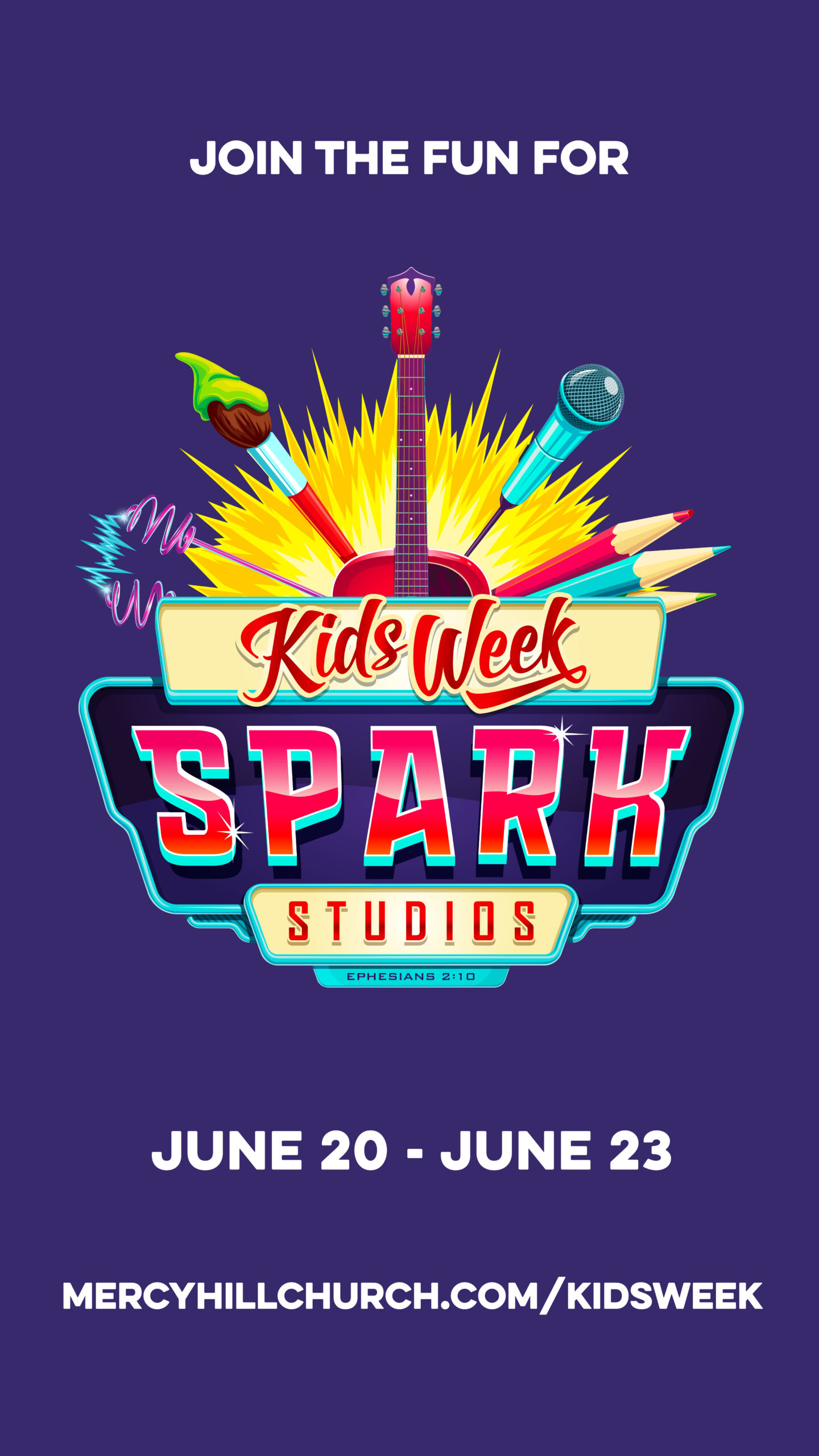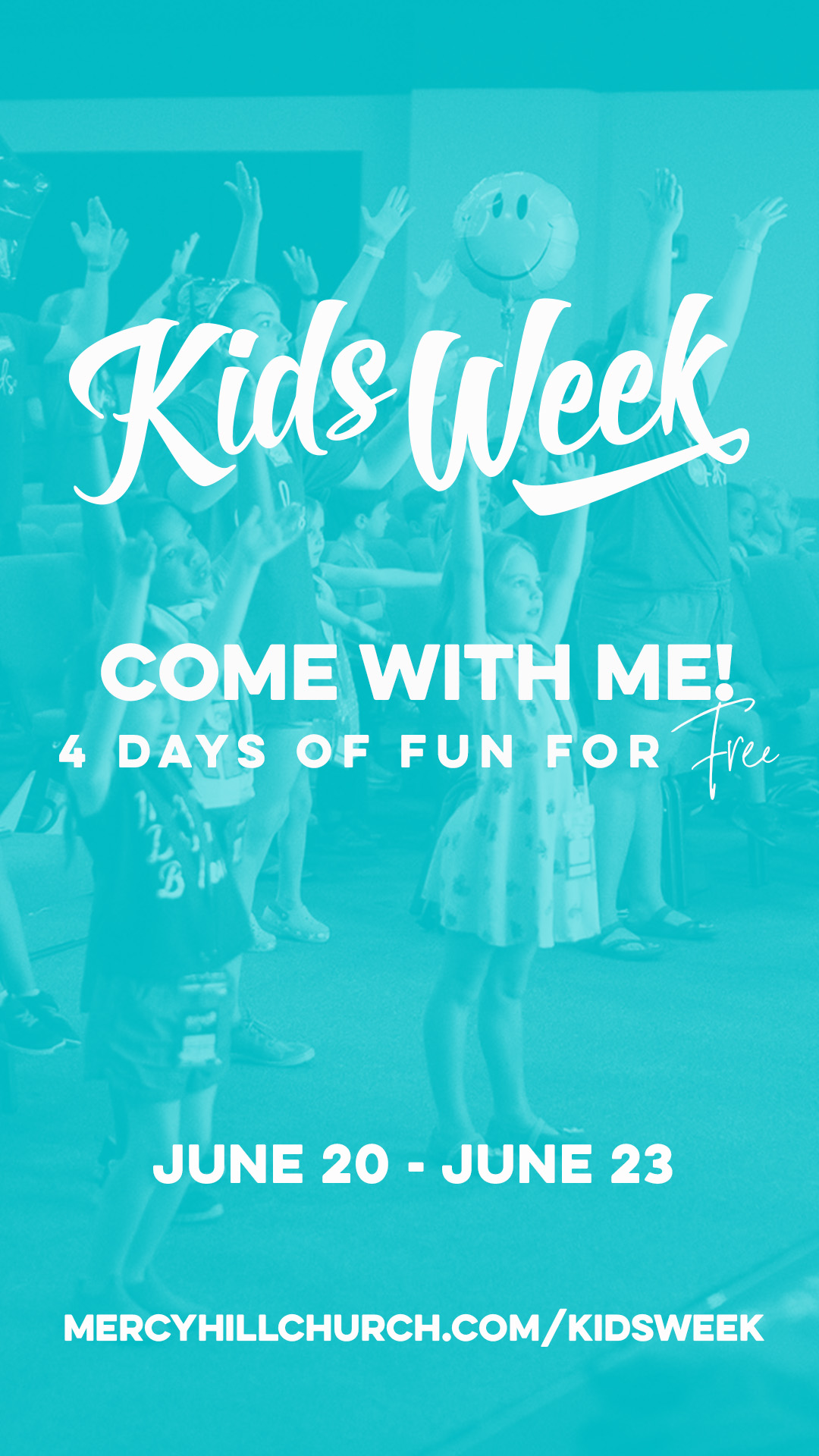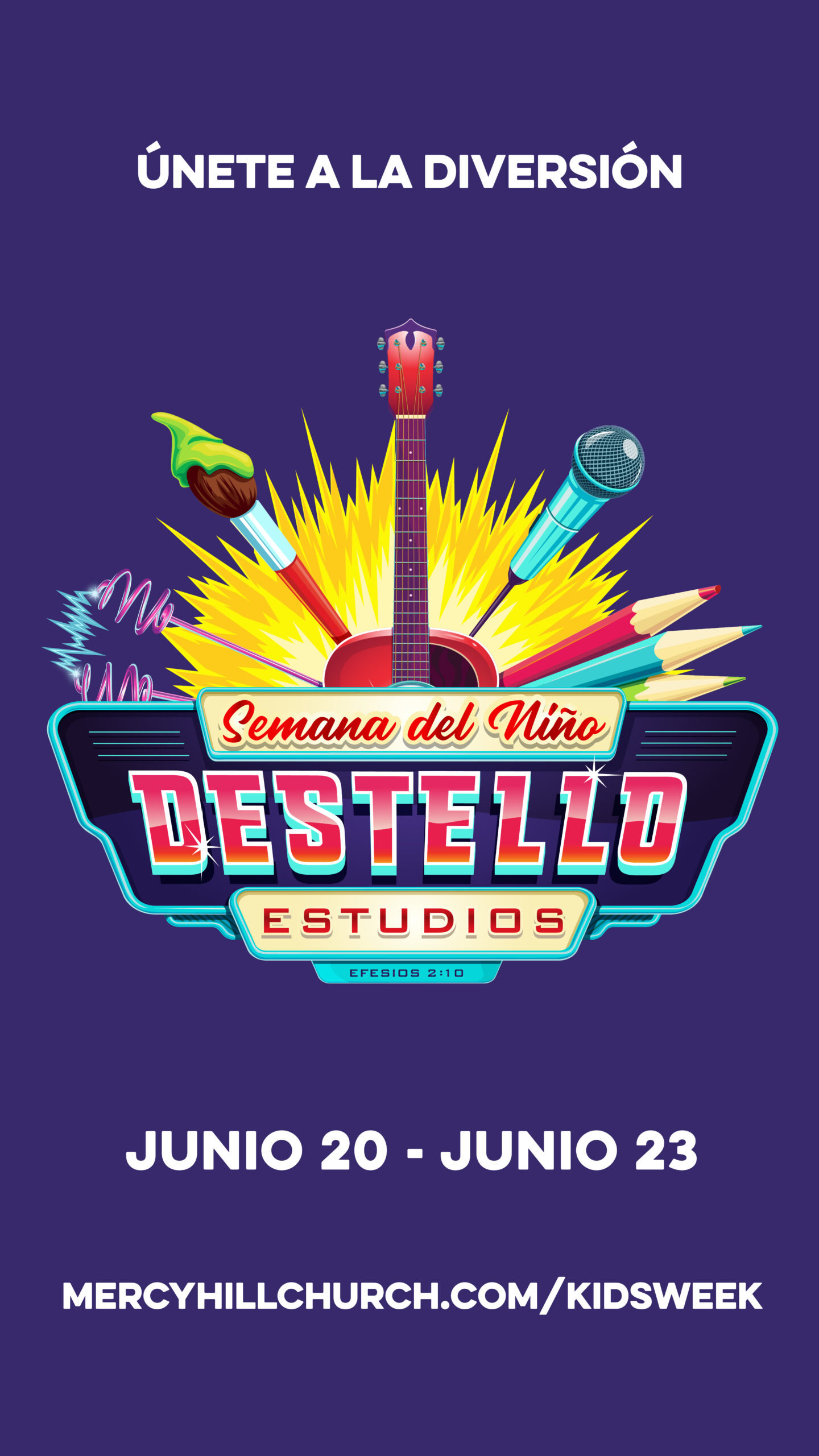 Who Is Kids Week For?
Kids Week is for kids that are 4 years and potty trained thru the completed 5th grade.
What Dates Do I Need To Remember?
Kids Week: June 20-23
      4 years old- completed 3rd grade | 9-12am | All Campuses
      Completed 4th-5th grade | 6:30-8:30pm | Student Center
Kids Week Celebration: June 26th (service of your choice)
What if my child has allergies? Will there be snacks?
Each day of kids week we will have a snack time that consists of things like graham crackers, icing, Oreos, veggie straws, cheez its, pretzels, etc. If you have a child who has food allergies and would like to know more about our snack each day so you can pack something similar, please email us at mhkids@mercyhillchurch.com
What Will A Typical Day Look Like?
4 year olds- completed 3rd grade – A typical day will last three hours. Kids will start off with group worship. They will then rotate to stations of crafts, snacks, games, missions, and lesson time. At the end of the day, we will all gather again for more worship and for parent pick-up.
Completed 4th-5th grade – A typical day will last 2 hours. Kids will start off with big worship/games and will rotate to stations throughout the evening.
What Does It Cost?
Kids Week is absolutely free!
How Do I Register?