MH Students exists to mobilize students to make disciples and multiply movements.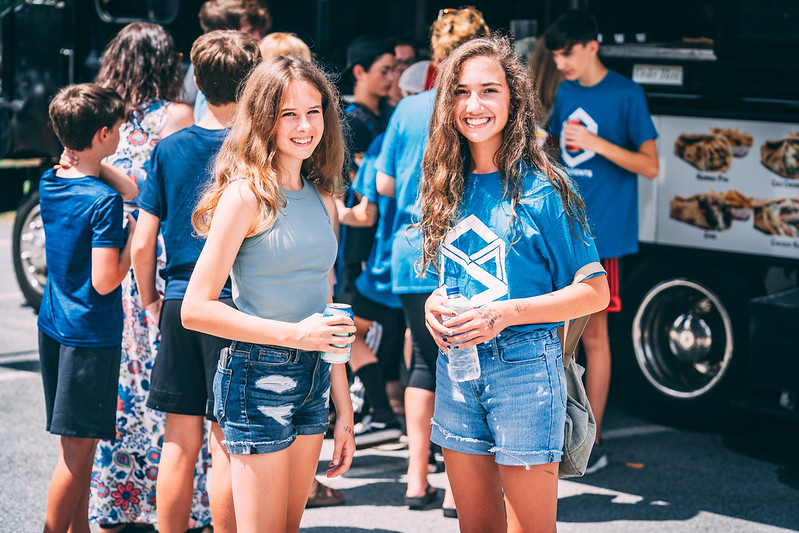 Sometimes parenting can be hard. As the primary disciple makers of your family, we want you to know you're not alone! MH Students is committed to partnering with parents to engage and send students with the Gospel. We want to equip you with resources and walk alongside your family to disciple your students.
What is First Sunday?
First Sunday is what we call the BEST NIGHT OF THE MONTH! This event is designed for middle and high school students across the Triad to gather and connect with each other, have fun, and learn about Jesus! We hold an incredible service experience with worship, teaching, and games that launch our discussion focus for the rest of the month in our groups. To find out and RSVP for the next First Sunday is click here.
What do Student Groups look like?
Student groups are not just what we do, but it is what we are. Our groups meet 4:30-6:30pm on Sunday nights at the Student Center other than on First Sunday weeks. Groups are age and gender specific. Each week students will dive deeper into bible and discuss how it applies to their lives together. Groups are a great way to form deeper friendships with your peers! Interested in joining a group? Click Here
How can my student grow in their faith?
Outside of our Sunday Night events like First Sunday and Student Groups, we desire our students to grow in their faith and as a disciple of Christ throughout the week as well. It is why we've created the Students Plus page. This is a page full of resources for students that want to go deeper into what we are learning on the weekend. There are videos, bible plans, training materials, sermons, and Spotify playlists that get updated monthly. To check out the Students Plus, click here.
What other opportunities are there for my student?
As a ministry we hold hangout events, retreats, and a yearly conference for 10th-12th grade students called Next Conference. In the summer, we encourage students to go on mission trips and attend Crossroads summer camp with us. To be informed of upcoming events, join our email list.
What is Student Leadership Team?
Our vision is to see students making disciples in their school, clubs, sports team, neighborhoods and to make gospel movements in their spaces. Student Leadership Team is an eight-week training program aimed to disciple and equip students who want to grow in leadership and live on mission. We hold two sessions a year in the spring and the fall. Our next session starts October 5th, 2022. If your student is interested, you can visit our Student Leadership team page to find more information.
How can I, as a Parent/Guardian, be Involved?
We love our families and our volunteers! There are multiple opportunities for one to be involved in MH Students. Whether it is on our Groups team or Student Experience team, you can sign up to join us at a Student Orientation through participating in one of our Attend One, Serve One Weekends. 
Where does student ministry meet on Sunday evenings?
At our Student Center located at 3530 Edgefield Road, Greensboro, NC 27409
Student Event Calendar
All events listed, except summer camp events, will take place at the Student Center
Click the red events to register.
1st  |  First Sunday 
15th  |  Student Groups
22nd  |  Last student event of the school year
Sign up for our weekly emails!
Want to Serve in MH Students?
We would love to connect with you and help you in any way that we can!