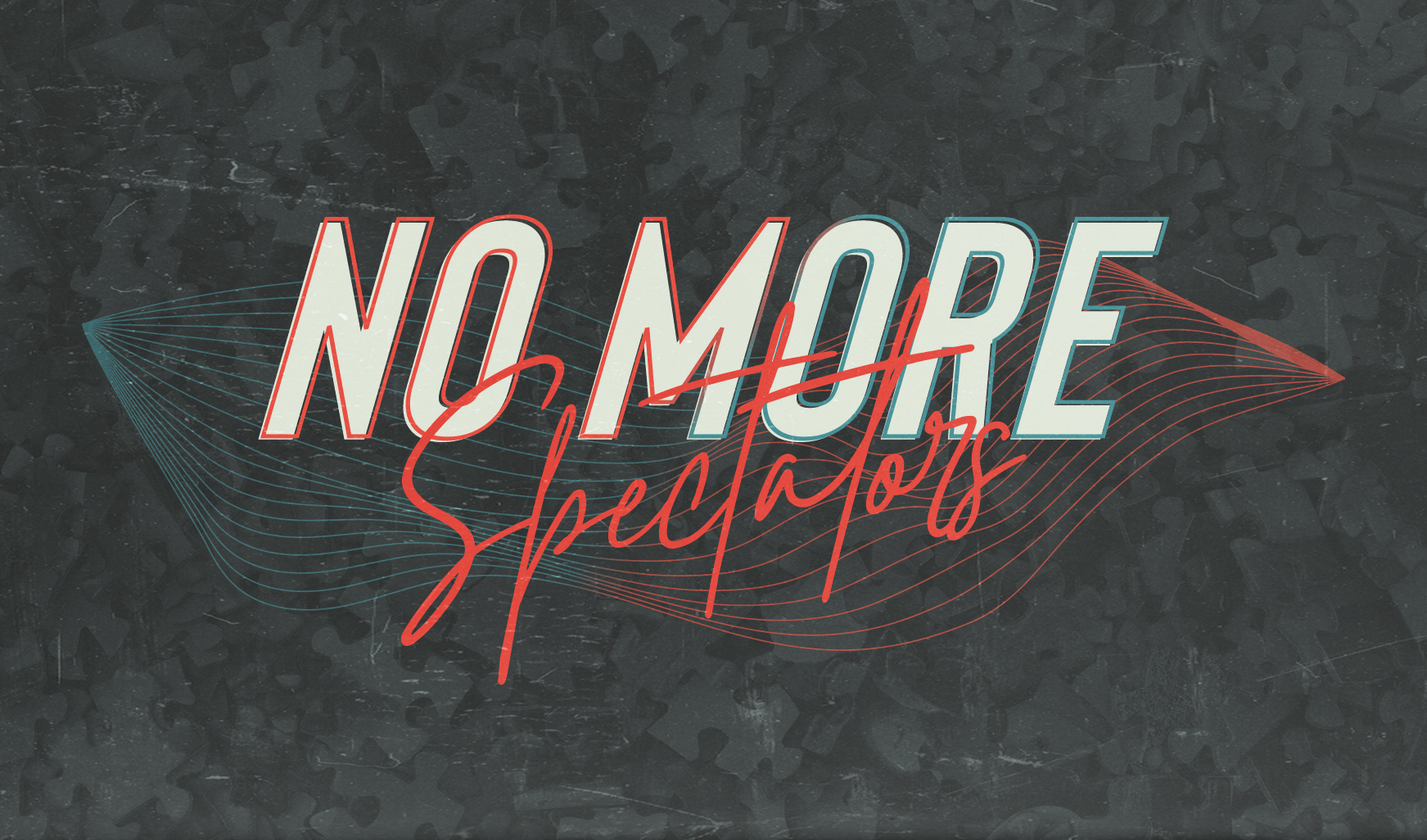 From the sidelines, to the front-lines.
Sadly, in Christian cultures fervency is often measured by what we consume rather than by what we contribute. Attendance in church can easily replace impact in the community as the litmus test for the Christian faith. This ought not be. Christians should be rivers, not ponds. As the grace and mercy of God flows into the lives of believers, mercy and grace should flow into the community through their actions. Every believer is gifted and wired for making this type of impact. When Jesus saved us he sent the Spirit who equips every believer for the work of the ministry. Every member is a missionary. In short, the Gospel creates servants, not spectators; workers, not watchers. Romans 12:6, "Having gifts that differ according to the grace given to us, let us use them…"
From Series: "No More Spectators"
More From "No More Spectators"
Share on social media!
The full-size images are below. Simply right-click and "Save As…" or, if you're on your phone, tap and hold to save and share!