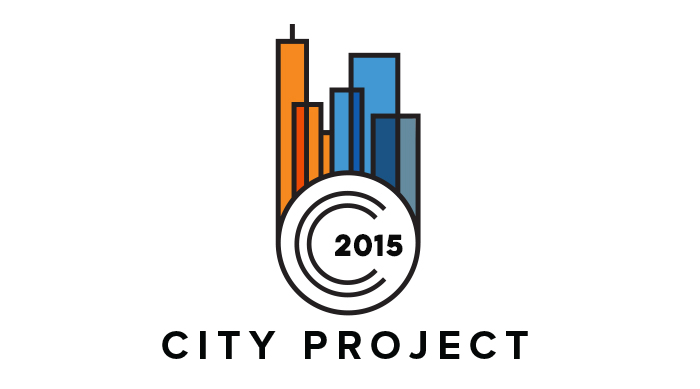 Thanks to our friend Wes Smith – the Summit's College Pastor of Discipleship and Campus Director for the University of North Carolina at Chapel Hill – for this incredible and challenging post.
I know what it's like. Your parents and professors are encouraging you to find a summer internship, the leaders in your campus ministry are asking you to do a summer missions project, and meanwhile, you're still trying to figure out how to stop sleeping through your alarm and your 8am class. You know that internships are the best way to land a job after you graduate, but you also know that doing a summer missions program could really impact your spiritual life. How do you decide between two things that are both good things? Here are two simple questions that can help you make a decision about your summer.
What are you seeking?
In the competitive university culture we live in, getting an internship isn't just something students are encouraged to do – it's something they're expected to do. It's the norm. Our parents, professors, and friends are constantly encouraging and even pressuring us to get one so that we can get a job in the future. But my question for you is this: what do you want out of your summer? Many students never stop to consider what they are seeking to gain during their summers. Often, they just drift along with the culture around them and think, "If all my friends are getting internships, then I guess I should too!" But what do you really want out of your summer? Do you want to get an internship to please your parents, to set up a comfortable future, to get ahead in your field, or boost your resume? Please don't misunderstand me here. These are not bad things in and of themselves – getting an internship can be a way that we glorify God! But, we need to dig deeper, examine our motivations and ask God to search our hearts. As we do, we should remember that Jesus has some interesting words for us about our future.
In Matthew 6:33, Jesus says, "Seek first the kingdom of God and his righteousness, and all these things will be added to you." Jesus is telling his disciples, and us, to seek first a kingdom – his kingdom. In our lives, including our summer breaks in college, our role is to seek first the kingdom of God. So take a moment to pause and reflect. Are you seeking God right now? Are you earnestly asking him what he wants with your summer? Is your goal for the summer to seek God and know him more?
The second part of the verse is a promise to hold on to. Jesus knew that following him would require giving up good things, and so he reminds us that the things we are anxious about – what to eat, what to wear, and our daily needs – he would take care of and add into our lives as we seek him. This doesn't mean that if you seek God with your summer, you will automatically become a Fortune 500 CEO. But it does mean you can trust that as you seek God, he will provide for you and equip you with what you need and what is best for you. So you don't need to be afraid of getting behind this summer. Instead, seek God and let him add to your life what he wants.
How are you training?
Most of us are committed to 4, 5, or maybe even 6 years of college to train for our future career. One of my best friends is training to be a surgeon right now, so he spent 4 years in college, 4 years in medical school, and will spend 5 years in residency. And I love that! Anyone who is going to be cutting on me needs to be really well trained. Most of us are not lacking in training for our career.
The Bible has something to say about training as well. The apostle Paul tells his disciple Timothy in 1 Timothy 4, "Train yourself for godliness, for while bodily training is of some value, godliness is of value in every way, as it holds promise for the present life and also for the life to come."
I love this verse because Paul begins by affirming that training is a valuable thing. Bodily training, and career training, is good! So while you are in college, you should certainly learn and train for your future career. But Paul says that godliness, which is growing in Christ-like character, is of value in every way and for all time. In college, we commit four years to training for a career that will last around 40 years. How much time do we commit to training for godliness, which will last for eternity? The value of dedicating a summer to growing in Christ is infinite! Just as a doctor needs to be trained in medicine, every follower of Christ needs to be trained in how to read the Bible, share their faith, and serve others. It is an awesome and necessary thing to be trained in surgery. With that in mind, think how much greater it is to be trained in godliness!
Make a Decision
Knowing God is the true treasure. Seek him wholeheartedly, mull over these two questions, and then make the best decision possible. You only have one shot at college and a few precious summers. Make the most of this unique time to the glory of God! For some, God will be leading them to seek him through an internship, but for many, I believe God is asking them to give a summer to grow in godliness through a summer project. A summer project is not the only way to seek God and grow in godliness, but it is a great one.
For more information about Mercy Hill's college ministry and all of our summer projects and to access the applications visit our website. The application for City Project is due January 25th.
https://mercyhillchurch.com/wp-content/uploads/2015/01/CP_Header1.jpg
389
700
nsmith
https://mercyhillchurch.com/wp-content/uploads/2019/03/MHC_Logo_New.png
nsmith
2015-01-19 19:17:17
2015-01-19 19:22:01
College Students…Here's Your "Jonah Moment"